This Page Is All About Dolla's Biography. You Can Also See the video up top, Dolla tell his own story. Or You Can Keep Reading . Thanks





Personal Life
---
Roderick "Dolla" Anthony Burton II
Born On November 25, 1987 and Died On May 18, 2009.
Dolla was Born in Chicago Illinois but soon moved to Decatur, Georgia and Grew Up there.
Dolla was born a twin but his twin brother died at birth as mentioned on the song "Ghetto Prayer".
When He was Five years old his father committed suicide by shooting himself in front of Dolla and his older sister Puda.
Growing up as an only boy amongst two sisters, He admits to being spoiled.
"We'd clean the house every Sunday but my only job was to take out the trash," says Dolla.
On October 20, 2008, he was arrested in Atlanta on weapons charges.

Professional Career
---
Dolla Started his professional career in the Year 2000.
Him and His two cousins, created a group Called "Da Razkalz Cru"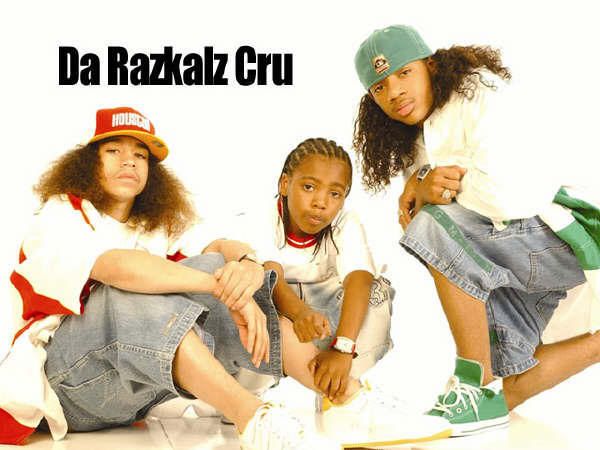 from left to right: Dolla aka BUCKLYTE, SAS and Dolla's "brother" Scrapp Deleon aka Scrapp
They Played at Talent Shows and showcased they own style around Atlanta, Georgia their own hometown.
They caught the eye of two famous artists, Missy Elliott and P. Diddy, which helped them get signed.
in 2003, The group got signed to Elektra Records, and started to record
They had only one single, "So Fly". Listen to So fly
The Group was managed by an unknown singer (back then) named Akon!
"I've known Akon and his brother, Bu, since I was 12 and we've stayed cool," says Dolla.
Their Single wasn't successful enough and the group was dropped from the label,
Dolla returned to Atlanta and focused on a solo career.
"I was disappointed but all that made me do was work harder," says Dolla. "It was a stepping stone."
Dolla continued to work for Sean John clothing line, owned by P. Diddy, and his image garnered a towering billboard.
Couple of years later, he tried to become a ghostwriter to signed and unsigned artists alike
While making the rounds, Dolla met his old buddy Akon. When he met his old buddy,
Akon was already a multi-platinum artist looking to expand his own Konvict Muzik roster.
Dolla linked Akon with the current manager of his own production company The Gang Entertainment,
And after the joint venture went official Dolla was finally signed as a Jive artist.
Soon after, Dolla released his first single, "Who The Fuck Is That?" which feature T-Pain & Tay Dizm,
And the remix version also featured Akon, which helped Dolla alot.
Dolla also had two more singles, "I'm Fucked Up" which was released in the clean version as "I'm Tore Up"
And a single named "Make A Toast" a single which he paid the shooting of the video out of his own pocket.
While being signed to Konvict Muzik, Dolla released two offical mixtapes:
Another Day, Another Dolla Sextapes: The Art of Seduction
All other mixtapes, were released with the help of DJ Shabazz also on Konvict,
The most famous of them is The Miseducation of Dolla.
In 2006, He was featured on the soundrack of the movie Step Up with the song "Feelin' Myself" #12 on the album.

Death
---
On May 18 ,2009 Dolla flew to Los Angeles California to record the rest of his debut album.
At Beverly Center in L.A., He had an exchange of heated words with Aubrey Louis Berry that afternoon in the shopping mall.
After the threats, Berry went back to the Mall with a gun because he believed that Dolla had also carried a gun on his person.
He did not give Dolla any chance to defend himself...He shot Dolla and the bullet pierced his heart at approximately 3:10 pm.
Dolla was pronounced dead at the hospital soon afterwards.
Berry was caught at the Los Angeles International Airport and eyewitnesses who saw him there said that he surrendered without a struggle.
Berry claimed self-defense, but Dolla's family disputed that.
Dolla's family spokesman Dennis Byron stated that Berry traveled from Atlanta to Los Angeles with a firearm that was not licensed for use in California.
This following a prior altercation between the two men in an Atlanta nightclub on May 7, 2009
Where Berry was beaten and kicked by a group of men that included Dolla.
Dolla funeral was held at May 23 in the Word of Faith Love Center in the East Point neighborhood of Atlanta.
The funeral was held in a Muslim style, known as Janazah.
He was buried in Atlanta's Westview Cemetery.
Throughout the following week after the death, Adult Swim opened up a bumper, saying "Dolla [1987-2009]".

Aubrey Louis Berry was Charged with Murder and assault, although he pleaded not guilty.
On May 21, 2010, a jury acquitted Berry of first degree murder and all other charges, including assault with a firearm.
The Jury Came to a Conclusion that It was Self Defence...
How Can Someone take Another Mans Life and Never pay for it?

Tribute
---
There are multiply Tribute's to Dolla. First of all, DJ Shabazz keep releasing new songs by Dolla which were unreleased before in Dolla's Memory.
Second, Scrapp Deleon who is known as Dolla's Brother but actually his cousin, made a song named "My Brother Keeper" about Dolla.
The Rapper Tyga who was a Friend of Dolla created a song named "R.I.P. Dolla" on his mixtape The Potential.
Another Rapper named Dubb, which Dolla made lots of songs with, Created a song called "Letter To Dolla"
on Jadakiss beat, "Letter to Big"
And of course T-Pain got his old school car painted with Dolla's picture.
All those songs and more can be found on The Videos page, under Tribute.

There is only one Thing Left To Say:
LONG LIVE DOLLA
YOU KEEP LIVING THROUGH YOUR FANS

Information seen here was taken from "Wikipedia" and "Last.fm"